Understanding your dose
Each vial contains multiple doses. The number of doses in each vial will depend on your individual dose. Please note that the vial will not be full of medicine. Only fill the syringe with the amount of IMCIVREE needed for your prescribed dose. The table below shows the number of potential doses included in each vial based on different prescribed doses.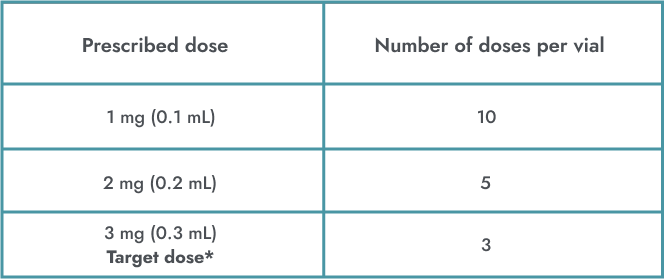 *If you have kidney problems, talk to your healthcare provider to discuss your recommended target dose.
Only use the number of doses per vial as listed on this table. Dispose of any leftover medicine.
Do not combine vials of IMCIVREE for your injection. Use one vial that contains enough medicine for your prescribed dose